Small homes have their own pros and cons. On the bright side, you won't feel too tired whenever it comes to cleaning the house. On the downside… well, there are quite a few. One of them being that small houses can feel cramped.
But that doesn't mean a small house can't be attractive and comfortable. With simple yet effective interior design, every corner of the house can be transformed into something more functional and cozy. And it's our job to provide you with ideas about small house interior design choices. So, let's get into it.
1. Living Room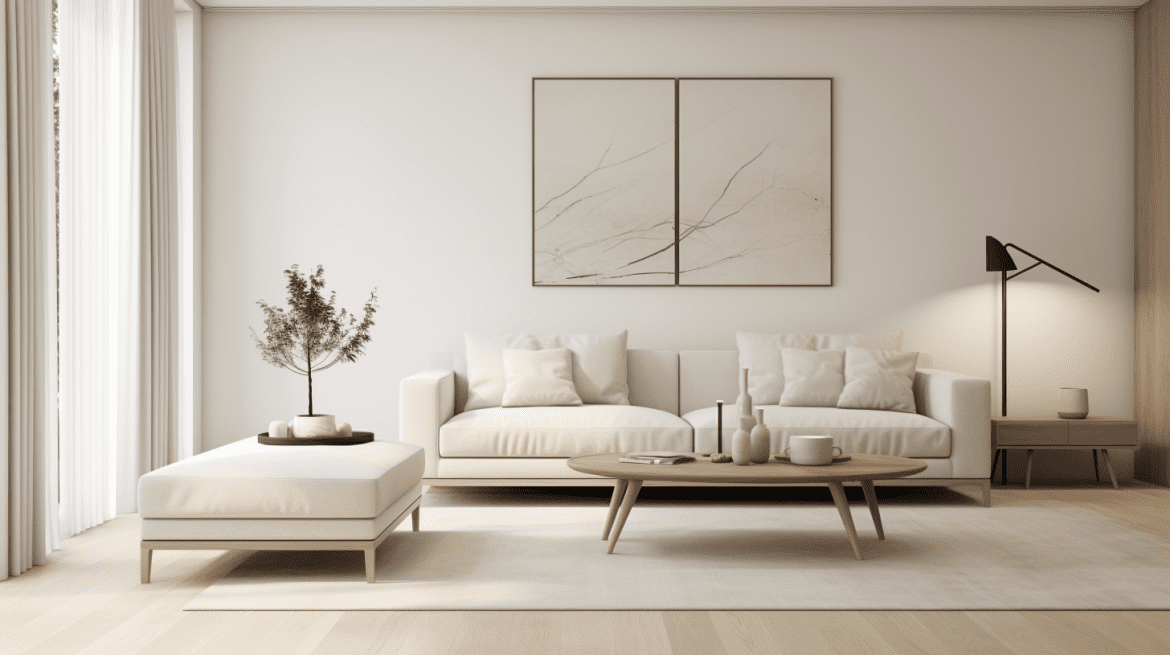 An attractive and comfortable living room leaves a positive first impression on your guests. Therefore, regardless of the size of your living room, don't neglect its interior design.
Firstly, consider using a minimalist sofa in a neutral color, such as brown or gray. A minimalist sofa not only saves space but also adds a simple and elegant impression. Secondly, place simple wall decorations such as paintings, photos, or a small shelf for display. Don't forget to also put a carpet of the right size and decorative lights to provide a warm impression. Simple, but still stylish!
2. Family Room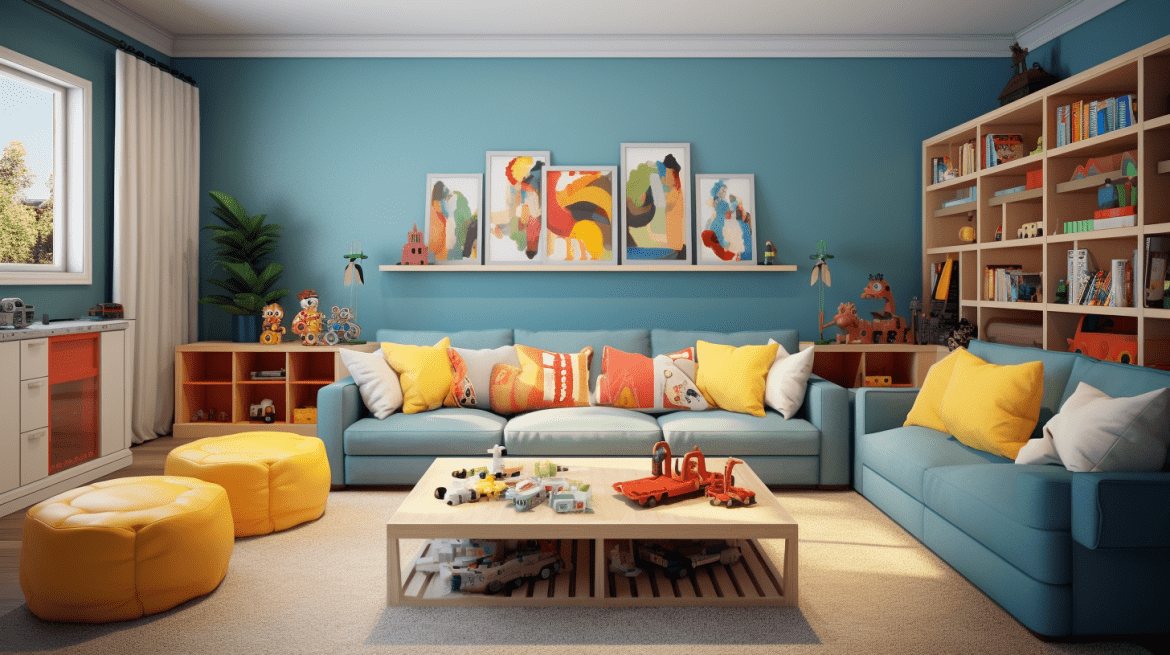 Begin by arranging the furniture you have. Create a comfortable seating area with a sofa or chairs facing a focal point, such as a TV or window. Also, use a multifunctional coffee table, which serves to place all kinds of items, from drinks, food, to books and magazines.
If there's any remaining space, try adding a bookshelf or a play area for children on the other side of the room. In this way, your family room will come alive, and all family members will enjoy spending time in it.
3. Kitchen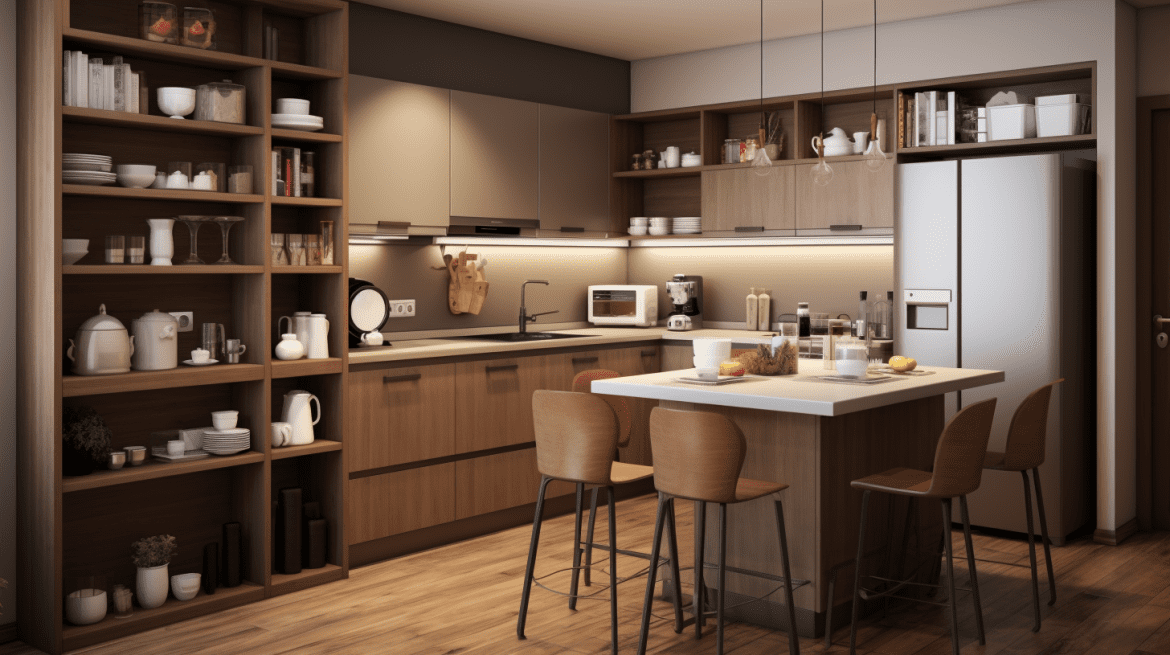 Consider using open shelves and wall cabinets. Open shelves can be used to place frequently used cooking utensils, while wall cabinets for storing food ingredients and other utensils.
Also, ensure you have a sufficient workspace. You can use a small table or a folding table that can be stored when not in use. For lighting, choose bright lights to make your kitchen look more spacious.
4. Master Bedroom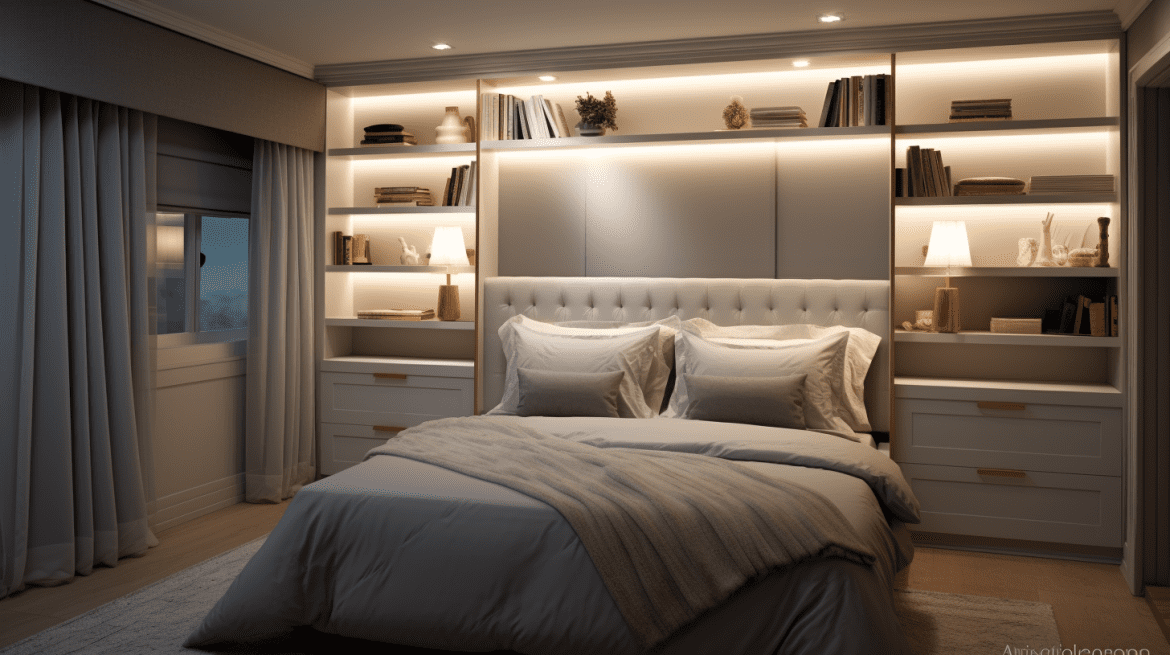 Firstly, select a bed that is proportional in size, which doesn't take up too much space. Also, consider using a bed with storage drawers underneath to save space.
You can utilize the wall to hang shelves or built-in cabinets. Choose neutral colors with bright accents to give a spacious impression and add cheerfulness to the room. And last but not least, the right lighting can make your master bedroom even more comfortable.
5. Children's Bedroom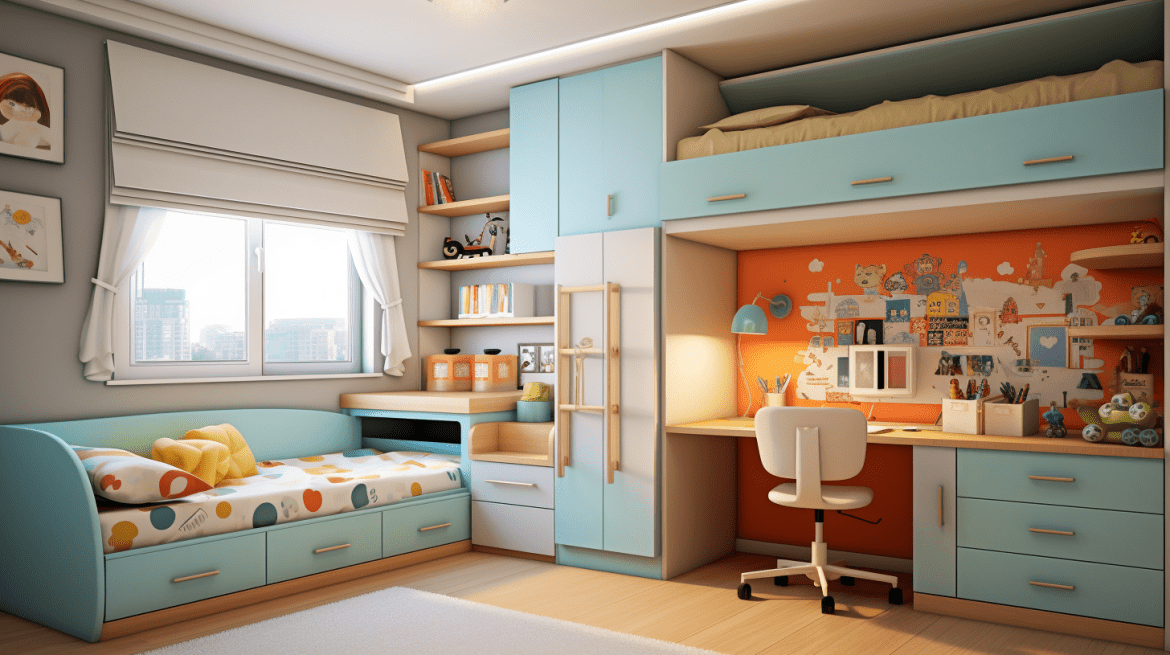 A child's bedroom is certainly different from the master bedroom. It needs to combine elements of cheerfulness, comfort, and function simultaneously.
To this end, you may choose a multifunctional bed. For example, a bed with storage drawers or a bunk bed if you have more than one child. Next, you can add a study area with an ergonomic table and chair. For storage space, sliding door cabinets are a suitable choice to save space. Then, choose bright colors and provide attractive decorations like your child's favorite ornaments. And voila! Your child's bedroom transforms into a pleasant place for rest, play, and study.
6. Workspace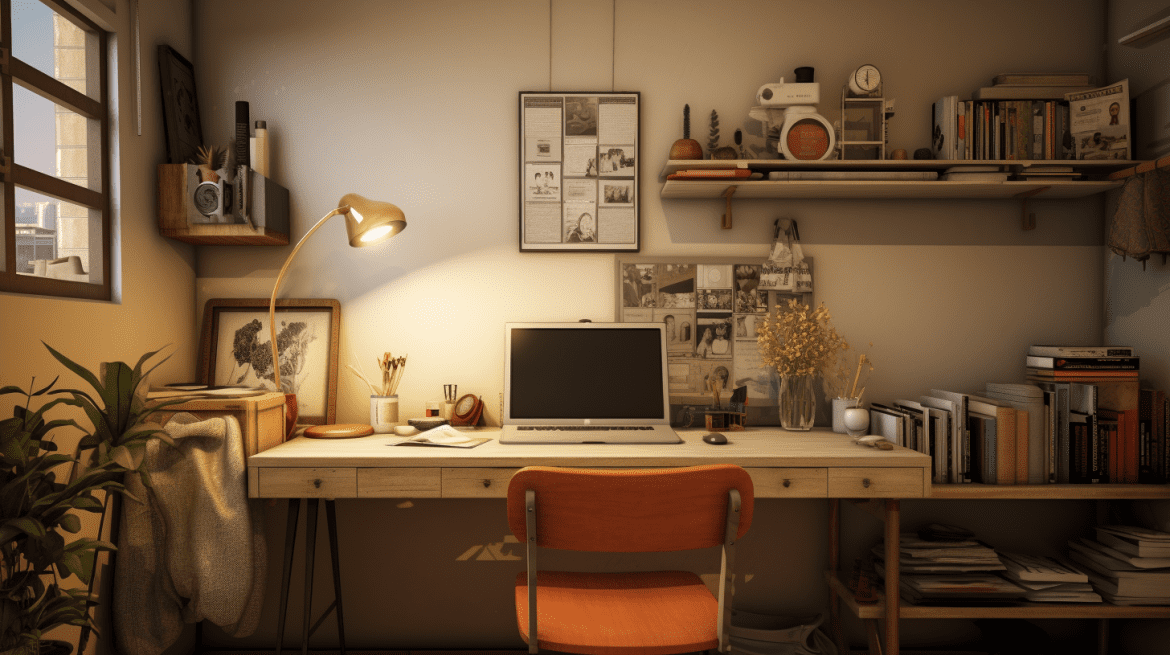 It may seem obvious, but it's crucial for you to have a comfortable desk and office chair in your workspace. If the room is narrow, make use of a folding table that can be stored away when not in use.
Next, arrange your document storage and work equipment well. Wall shelves or storage boxes that can be stored under the table are good options worth considering. Lastly, give a personal touch, such as adding a mini plant or family photo on the table.
7. Bathroom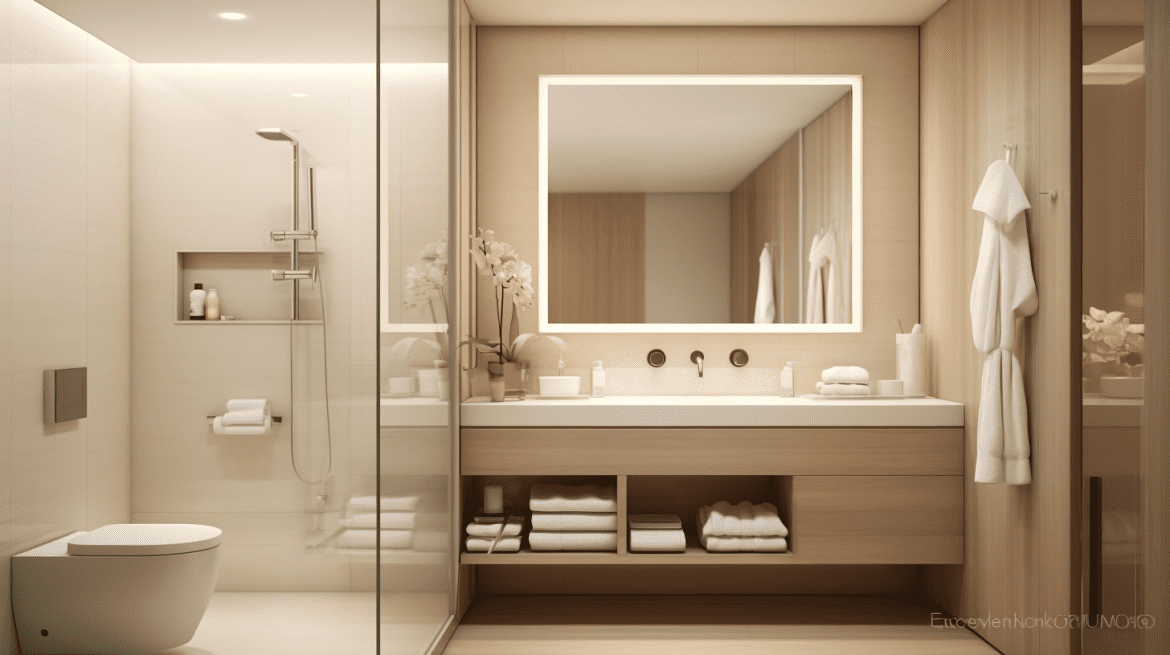 Optimizing bathroom space can be done in several ways. You can install a large mirror to create the illusion of a more spacious room. Then, for storage space, try using wall shelves or vertical corner cabinets.
To make the bathroom look more spacious, it would be better if you use a glass partition instead of a shower curtain. And use bright colors to add a bright impression in the bathroom.
So, interested in transforming your room?
Ah, but perhaps you're wondering, "How do I do it? Should I seek professional help?"
No need to go to such lengths. The solution is simple. Just visit Dream Space.
Dream Space is one of the cool features of Rupa.AI. With the help of AI, Dream Space is able to transform the rooms in your house into something more beautiful, aesthetic, and comfortable. You just need to upload a photo of your room and choose from 30+ different interior styles. In seconds, our AI will produce amazing images, the results of your room transformation.
Whether you want to try minimalist, industrial, or even bohemian style, you can find them all in Dream Space!