If you're on the hunt for the best Korean movies, you've come to the right place, O lovers of Korean cinema.
South Korea has been a powerhouse in the global film industry, producing a myriad of exceptional films that have captivated audiences worldwide. But with such a vast array of choices, deciding what to watch can be overwhelming.
Fear not, we're here to help. We've curated a list of the top 10 best Korean movies across various genres to guide your cinematic journey. So grab your popcorn and get ready to explore the best Korean movies that you simply can't miss.
1. My Sassy Girl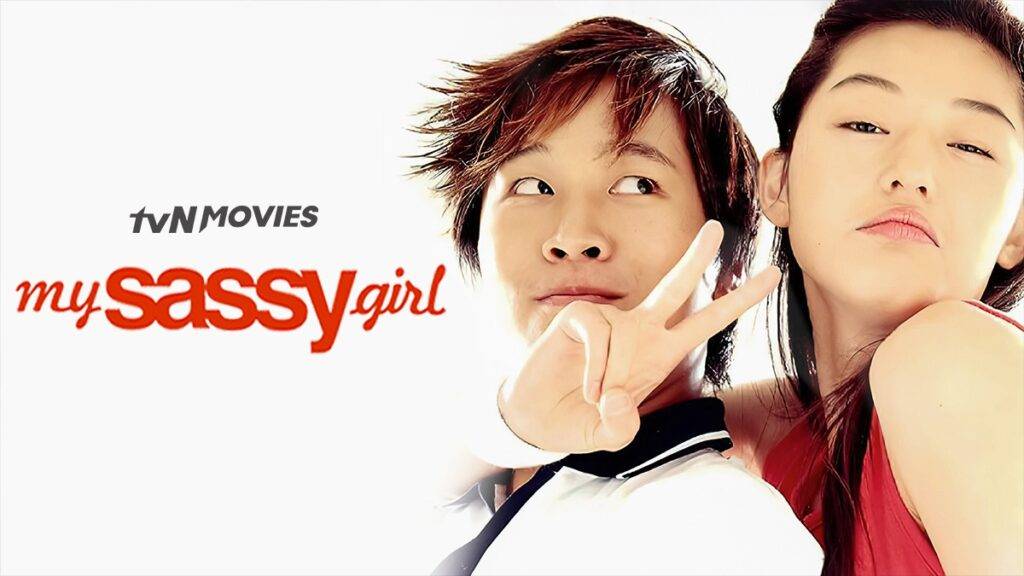 Genre: Romance
When we talk about "My Sassy Girl," we're discussing a unique love story. It is an emotional roller coaster that takes us from fits of laughter to tears of joy.
"My Sassy Girl" tells the story of an ordinary young man named Gyeon-woo. One day, he meets a mysterious and eccentric girl. What's her name? Who knows. Her name is never mentioned throughout the movie. What's clear is that this girl is stubborn and often gets Gyeon-woo involved in ridiculous situations.
But behind all of that, there's a sweet and heartwarming love story. Indeed, "My Sassy Girl" is the perfect film for those looking for an unconventional love story.
2. Parasite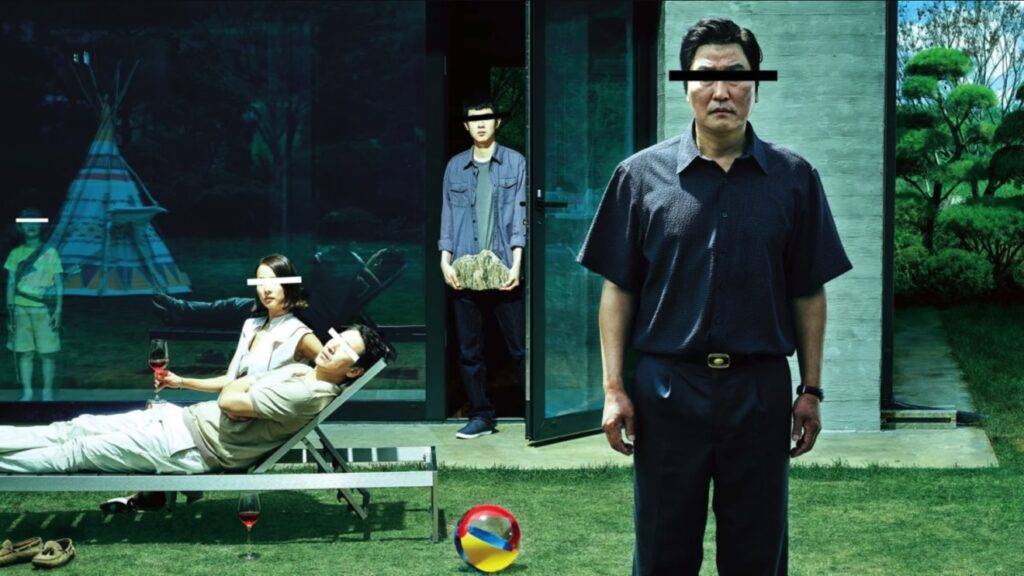 Genre: Drama
The movie portrays the lives of two families at opposite ends of the socioeconomic spectrum. The Kim family, who are poor and cunning, plan a way to replace every worker in the wealthy Park family's home. However, when their plan initially seems to be going smoothly, a dark secret is revealed, and it changes everything.
"Parasite" is a work of art that combines dark humor, social drama, and horror in one complete package. So, this film not only entertains but also makes us reflect on the often overlooked social realities. No wonder "Parasite" managed to steal the world's attention upon its release.
It's not only one of the best Korean movies. It also won four awards at the 2020 Oscars: Best Picture, Best Director, Best Original Screenplay, Best International Feature Film.
3. Welcome to Dongmakgol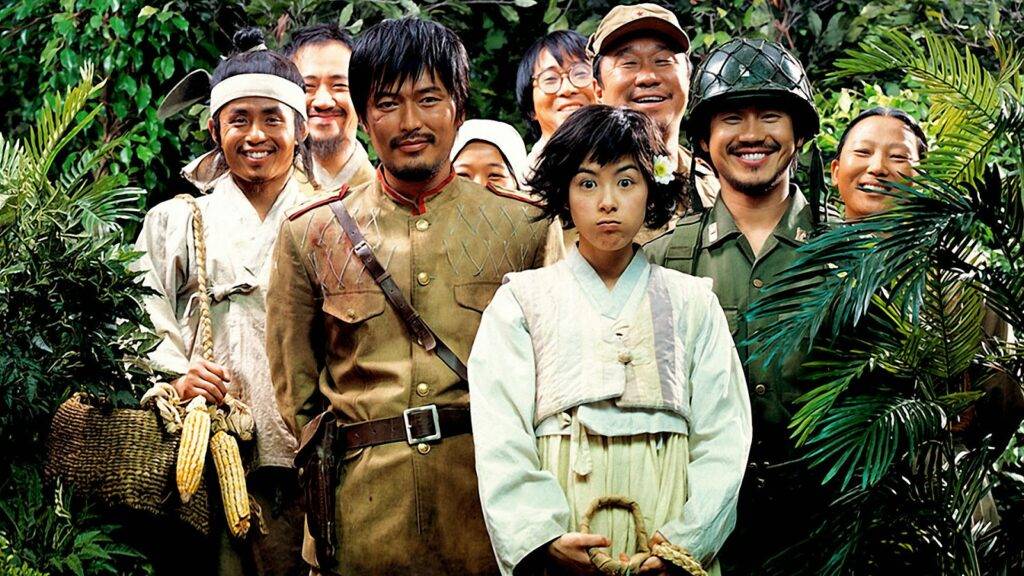 Genre: Comedy
Set during the Korean War, "Welcome to Dongmakgol" takes us to a peaceful remote village. Dongmakgol is a place where its inhabitants are unaware of the war, and their lives proceed calmly and happily. Until one day, three soldiers from both opposing sides accidentally meet in this village. They initially suspect and quarrel with each other, but over time, they learn to let go of their differences and enjoy the simple life in Dongmakgol.
This movie successfully combines elements of comedy, drama, and action in a brilliant and heartwarming way. But above all, "Welcome to Dongmakgol" reminds us that amidst conflict and differences, we are all human.
4. The Man from Nowhere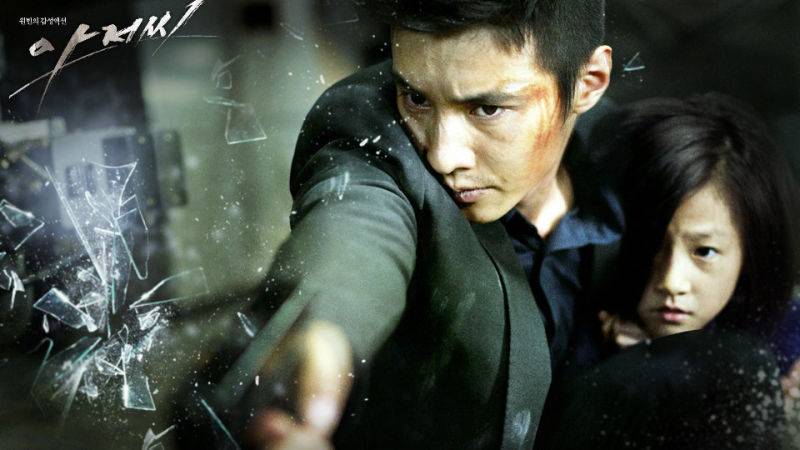 Genre: Action
It's easy to describe this movie. "The Man from Nowhere" is a captivating Korean action flick with a deep story and thrilling action scenes.
The main character in this film is Cha Tae-sik, a former special agent who lives in seclusion. And because of his lifestyle, he only has one friend, a little girl named So-mi. But when So-mi is kidnapped by a drug syndicate, Cha Tae-sik is forced to use all his skills to save the girl. Even more than that, he must transform into a ruthless killing machine.
With intense action scenes and an emotional story, "The Man from Nowhere" creates an unforgettable viewing experience. And it's not just an action movie, but also a story about sacrifice and limitless love.
5. Oldboy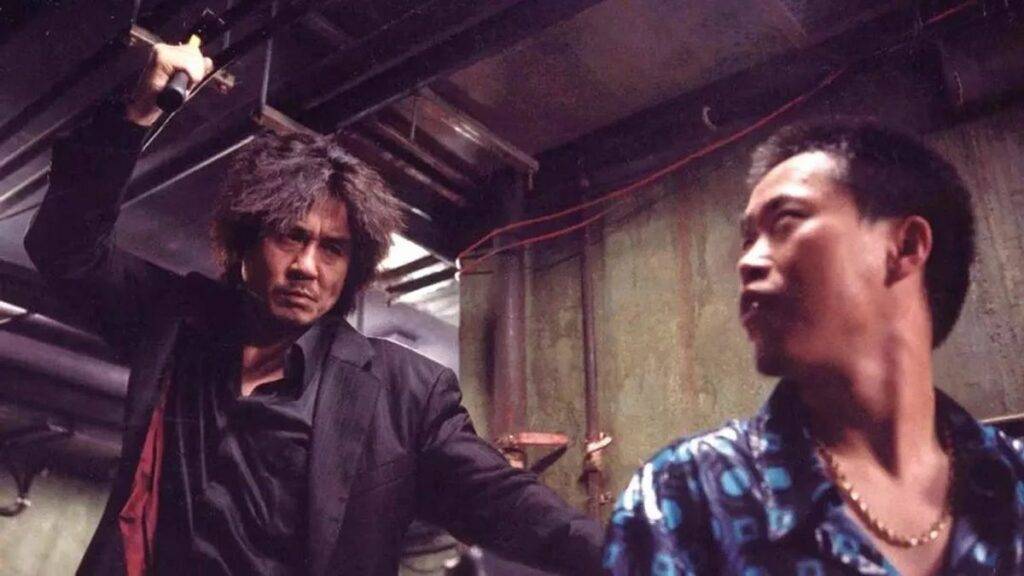 Genre: Thriller
In the realm of Korean thriller movies, "Oldboy" is the king. It is a challenging and provocative film, with a complex plot and tense, brutal action scenes. Its story is not only intriguing but also offers philosophical questions about identity, revenge, and the essence of humanity.
So, what's the plot of the movie?
Oh Dae-su is an ordinary man who is suddenly kidnapped and locked in a room. Worse yet, he has to huddle in that room for 15 years, without any explanation. And when he is finally released, he has five days to find out who is responsible for his suffering, and why he had to experience it.
6. A Tale of Two Sisters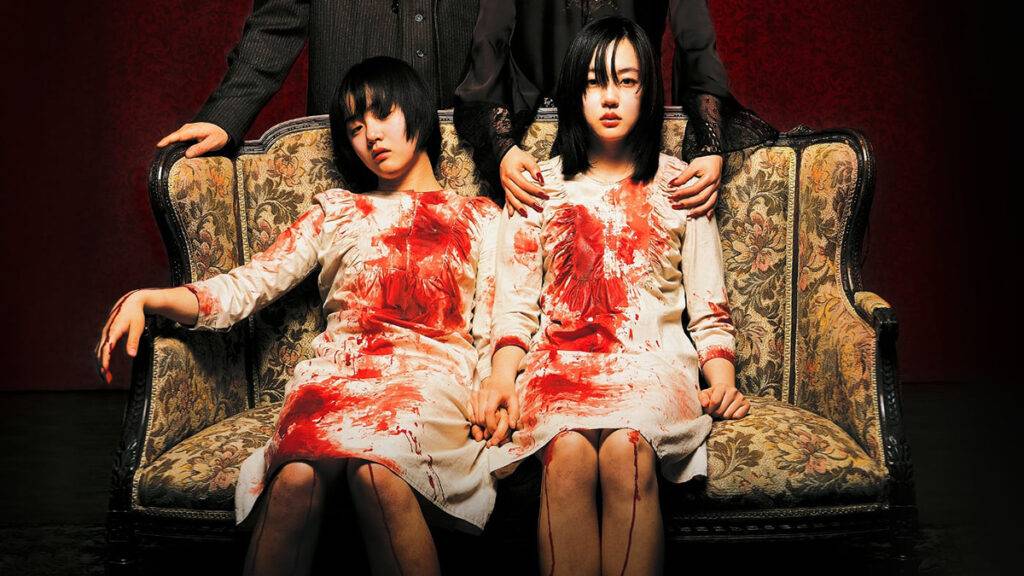 Genre: Horror
As the title suggests, "A Tale of Two Sisters" introduces us to two sisters, Su-mi and Su-yeon. Unfortunately, these two sisters have a disharmonious relationship with their cold stepmother. And the situation worsens after they start experiencing terrifying events. As time goes on, the tension increases and dark secrets begin to unfold.
It's fair to call "A Tale of Two Sisters" an elegant and frightening psychological horror film, especially because it successfully combines traditional horror elements with a complex story. It creates a puzzling atmosphere, the one that will keep your eyes glued to the screen until the end.
7. Snowpiercer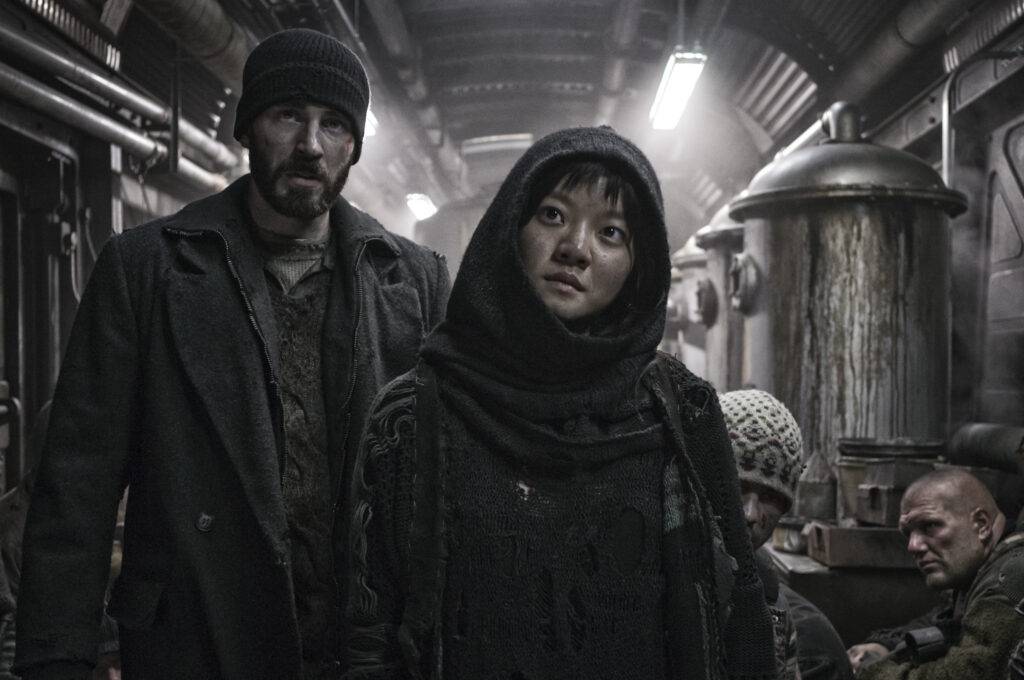 Genre: Science Fiction
"Snowpiercer" is a science fiction film set in a post-apocalyptic world. In this world, all remaining humans live inside a super long train that moves non-stop, crossing a frozen world. However, this train is divided into classes. The rich people live in luxury at the front, while the poor live in appalling conditions at the back of the train.
The main character is Curtis, a man from the oppressed class. Curtis is not willing to accept his fate, though. So he leads a rebellion to reach the front of the train and change the existing social order.
With a story like that, "Snowpiercer" aims to explore themes such as social class, justice, and hope in a seemingly hopeless situation. Sound familiar? It should, cause the director of this film is the same person who directed "Parasite".
8. Along with the Gods: The Two Worlds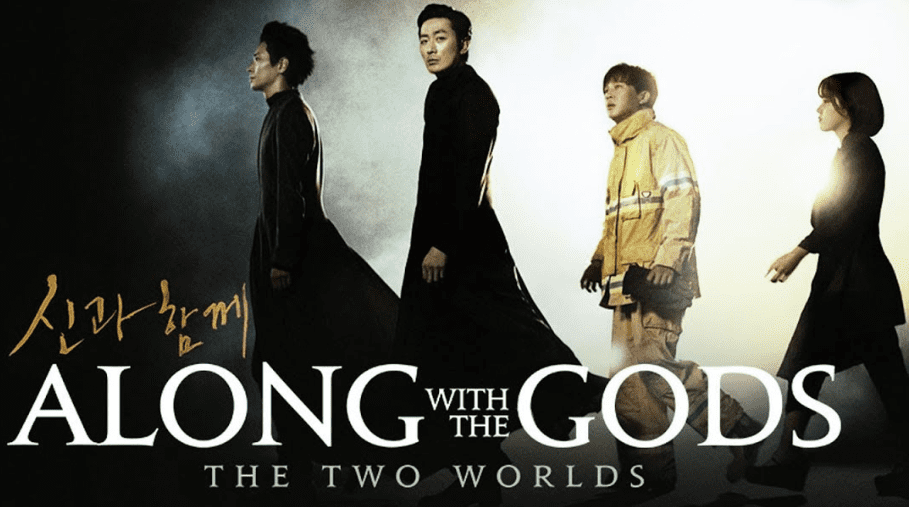 Genre: Fantasy
"Along with the Gods: The Two Worlds" is a fantastic adventure that takes us on a journey to the afterlife. The main character, Kim Ja-hong, is a firefighter who died on duty. After his death, he is guided by three death angels through seven trials over 49 days. All this to prove that he is worthy of reincarnation.
Through this journey, we will look back at Ja-hong's life, including various emotions and secrets he hid. Essentially, you will encounter profound questions about life and death.
9. Memories of Murder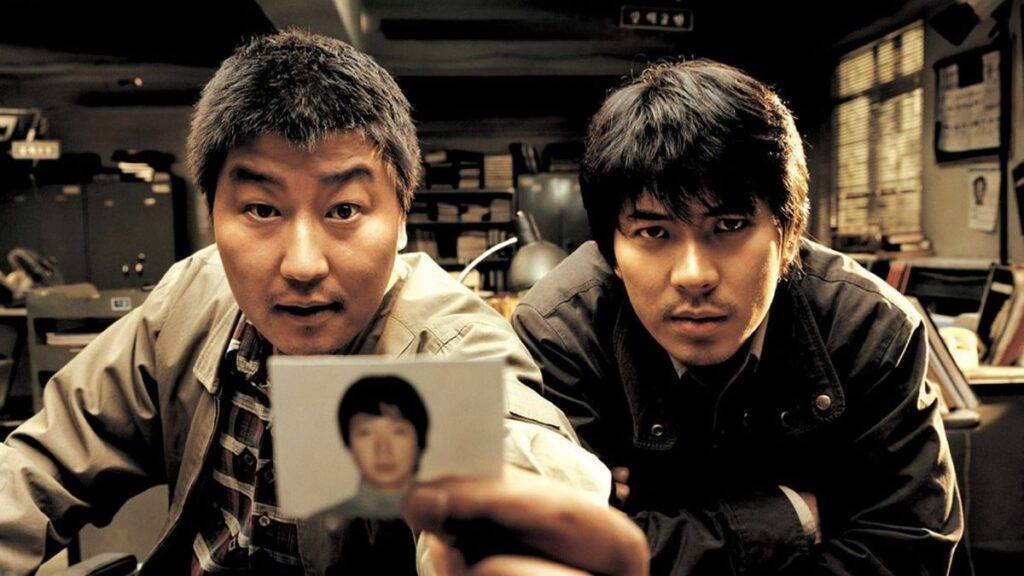 Image Source: indiewire.com
Genre: Mystery
Set in 1980s South Korea, "Memories of Murder" presents a mystery about a real and unsolved series of serial murders. Here, two inexperienced local detectives are forced to work together with a detective from Seoul to solve the case.
What makes this movie so special is how it presents the complex investigation process in an entertaining way. And it also accurately depicts the social and political picture of South Korea at that time. In essence, this film combines elements of mystery, drama, and social issues in one complete package.
10. Leafie, A Hen into the Wild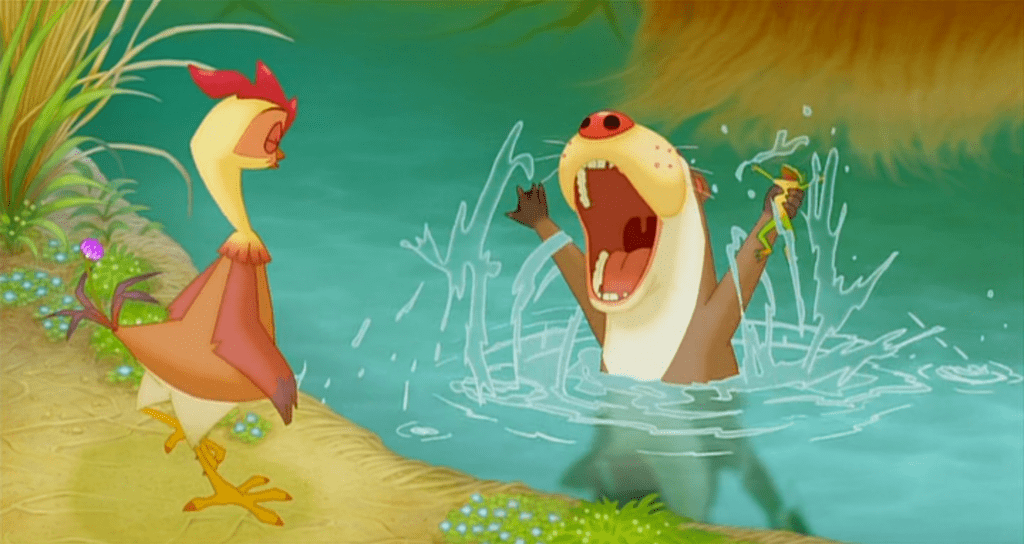 Image Source: hancinema.net
Genre: Animation
Leafie is a hen who manages to escape from a farm and start a new life in the wild. There, she meets various characters and also faces challenges she never imagined before.
With a beautiful backdrop and a story full of messages about sacrifice and motherly love, "Leafie, A Hen into the Wild" can be enjoyed by audiences of all ages. It's suitable for teaching children about the meaning of life and the courage to face an unknown world.
An emotional and touching journey in the form of animation, that's "Leafie, A Hen into the Wild".
So, those are 10 best Korean movies that you need to watch at least once in your lifetime. But speaking of Korea…
Have you tried K-Beauty yet?
You don't know what K-Beauty is? Oh dear. Well, let us explain.
K-Beauty is one of the products from Rupa.AI, a web application that can transform your profile picture into aesthetic illustrations & photos. But K-Beauty is not just a regular filter or photo editing, you know. With its advanced AI technology, K-Beauty can transform your appearance to be brighter and shine in various Korean-style poses and hairstyles. And all of this only takes about an hour!
Experience what it's like to have a professional photoshoot with a personal photographer and MUA, just by uploading your photo. What are you waiting for? Don't just watch best korean movies; try K-Beauty from Rupa.AI and create your best profile photo now.