Everyone surely knows that Korean makeup has become a sort of trend. This is not only due to the popularity of Korean dramas or music, but also because of its beauty philosophy. Yes, Korean makeup emphasizes a natural appearance and skin health.
The question is, why should we opt for natural Korean makeup?
Natural makeup has many benefits, ranging from giving a fresh and youthful impression to maintaining skin health. Moreover, a natural look also helps us to be more confident with the natural beauty we possess.
But behind the seemingly simple beauty, there lies a meticulous application technique. Therefore, in this article, we will discuss in detail how to apply Korean makeup to achieve a natural look.
1. Primer, The First Step Towards a Flawless Look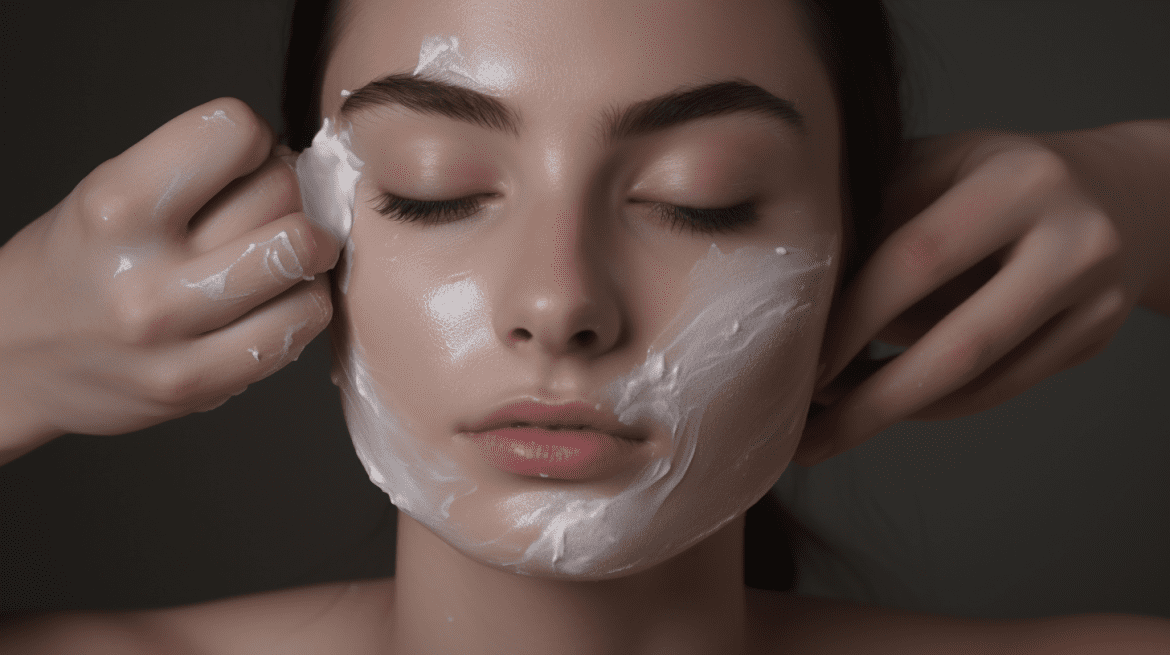 Have you ever felt that your makeup fades quickly or is uneven? Well, this is where primer comes into play. Primer is the first step in the beauty routine, helping makeup adhere better.
Applying primer is easy. First, make sure your facial skin is clean and hydrated. Take a little primer—a grain of rice size is usually enough—and apply it to your face with circular motions using your fingers or a sponge. Focus on areas that tend to be oily or have large pores, such as the T-zone (forehead, nose, and chin).
Don't be tempted to use too much. It can make your makeup look heavy and unnatural.
2. Even Out Color and Texture with BB Cream or Foundation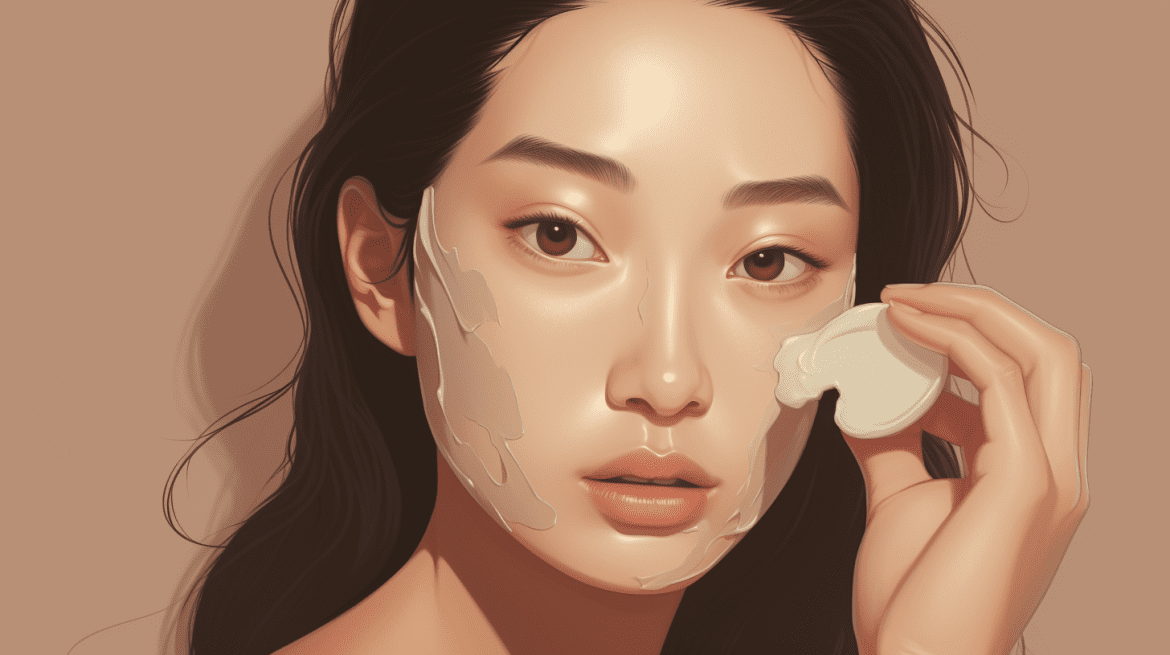 After primer, the next step is to apply BB Cream or foundation. These products work to conceal blemishes or imperfections on the skin, as well as provide a more even and smooth facial appearance.
To apply, first, take a pea-sized amount of the product and place it on the back of your hand. Use a makeup brush or sponge, or even your fingers, then apply starting from the center of the face with circular motions or gentle patting.
Make sure to blend the product down to your neck as well, so the skin color of your face and neck match. But reduce usage in areas that tend to be oily or have texture, such as under the eyes or around the nose, to achieve a more natural look.
One additional tip: when choosing BB Cream or foundation, look for a color that matches your skin tone.
3. Concealer to Hide Imperfections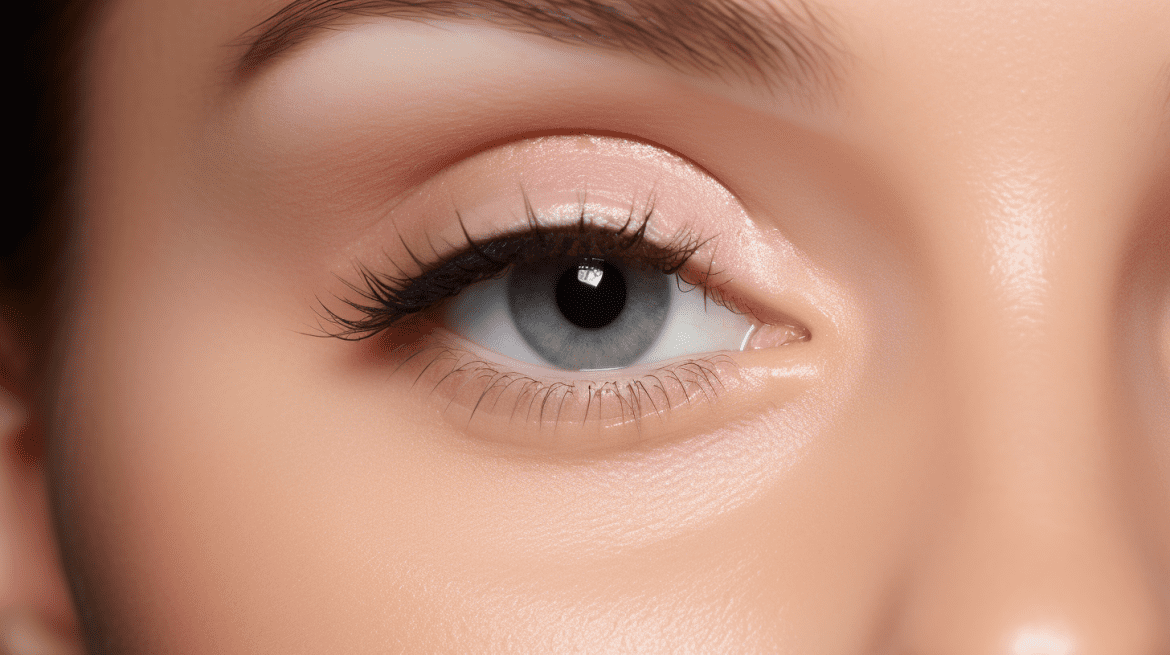 Concealer is a magical product that can hide blemishes, acne scars, or dark circles under the eyes. With concealer, you can achieve a brighter and fresher facial appearance.
Take a little product with a concealer brush or your finger. Apply it to the areas you want to conceal, such as under the eyes, around the nose, or on acne scars. Don't rub the product if you want to blend it. Instead, gently pat it for a more natural result and to avoid removing the product underneath.
4. Shape Your Face Frame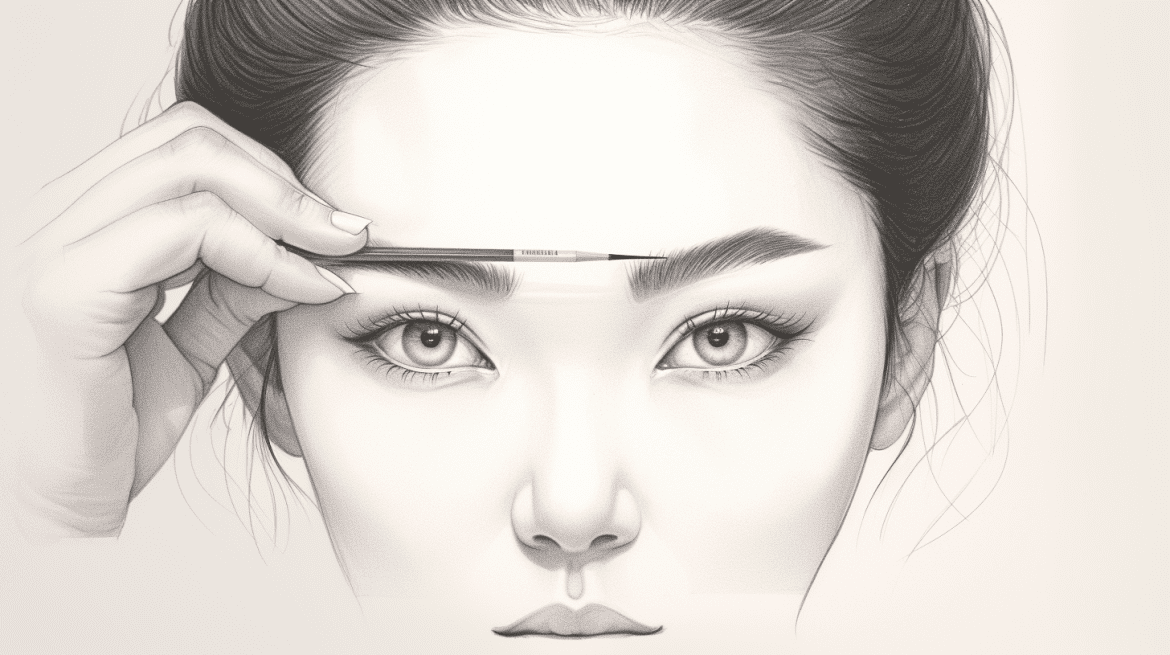 Eyebrows play a crucial role in shaping the face and providing expression. Therefore, filling and shaping eyebrows is a step that should not be missed.
First, start by brushing your eyebrows upwards using an eyebrow brush or spoolie. This will help you see the shape of your eyebrows more clearly.
Next, use a pencil, pomade, or eyebrow powder to fill in sparse or empty areas. Start from the middle of the eyebrow, then to the end, and finally to the front of the eyebrow. Make sure to apply with short and light strokes, as if you're drawing eyebrow hairs.
After that, brush your eyebrows again to blend the product and give a more natural look. If necessary, you can use concealer around the eyebrows to make them sharper.
Eyebrows can be likened to twin siblings, not identical twins. So, don't worry if they're not perfectly the same. The most important thing is that your eyebrows look natural and balanced.
5. Add Depth to Eyes with Eyeshadow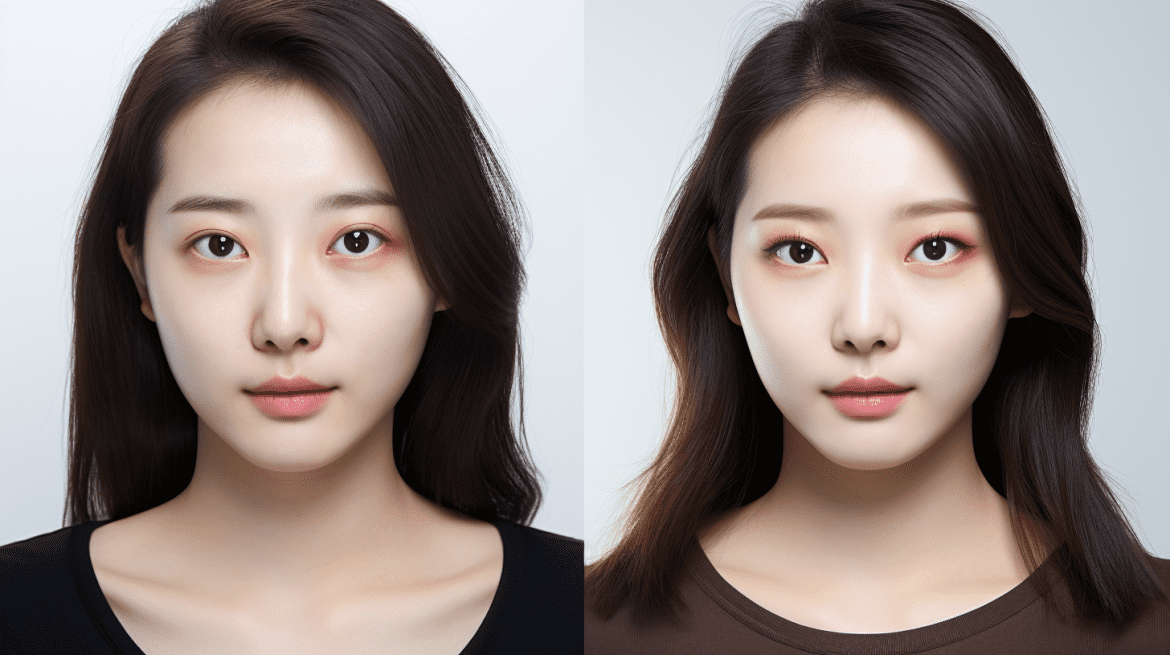 Yes, eyeshadow can add depth to the eyes and make them appear larger. Start by applying an eye primer or concealer. The aim is to help the eyeshadow adhere better and make the color more vibrant.
Next, use an eyeshadow brush to pick up the color you want. But for a natural look, you can start with neutral or nude colors. Apply the eyeshadow with circular motions to the entire eyelid, then blend outwards to create a gradient effect.
If you want to add depth, use a darker color in the crease of the eye and the outer corner. Blend well so there are no harsh lines.
Lastly, you can add a little highlight to the inner corner of the eye and the brow bone to make your eyes look brighter and more open.
6. Use Eyeliner and Mascara for More Focused Eyes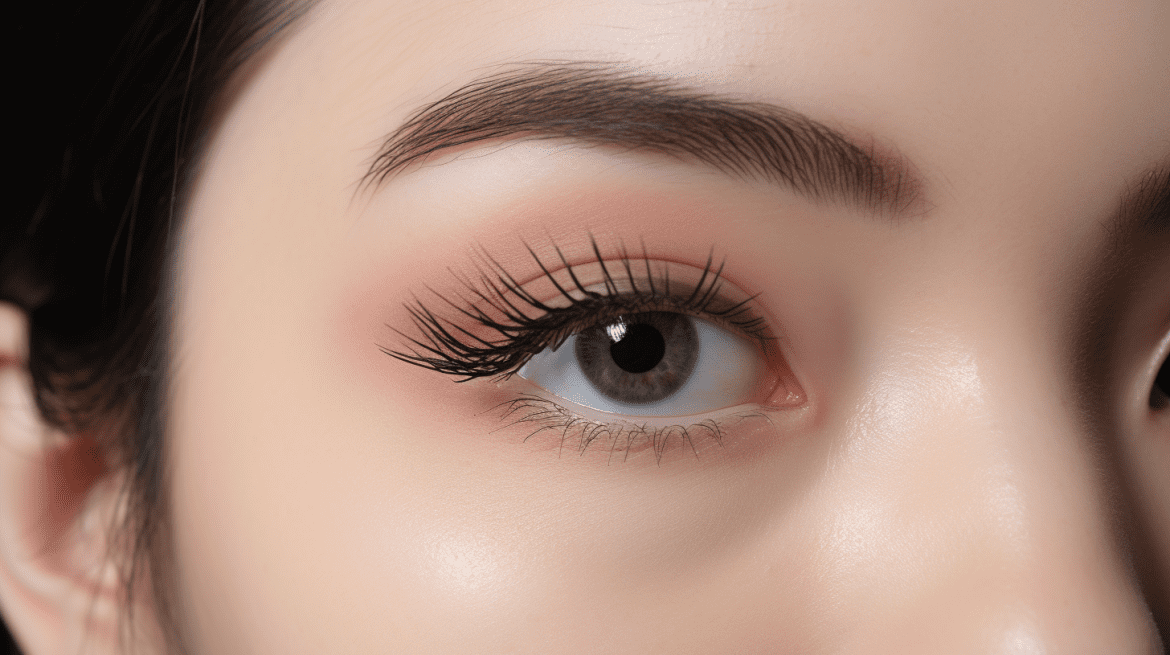 Make your eyes look more dramatic and attractive with eyeliner and mascara. Eyeliner helps define the shape of the eyes, while mascara adds volume and length to the lashes.
To start, apply eyeliner from the inner corner of the eye and draw a line towards the outside. You can draw a thin line for a natural look, or a thicker one for a more dramatic look. If you're just learning, try making small dots, then connect these dots.
Once done with the eyeliner, next is mascara. Start from the root of the lashes and move the brush upwards in a zig-zag motion. Repeat several times until you get the desired volume and length. Don't forget to apply mascara to the lower lashes to add definition.
Small mistakes in this process can make your eyes look messy. So always be patient and careful when using eyeliner and mascara.
7. Fresh-Faced Look with Blush On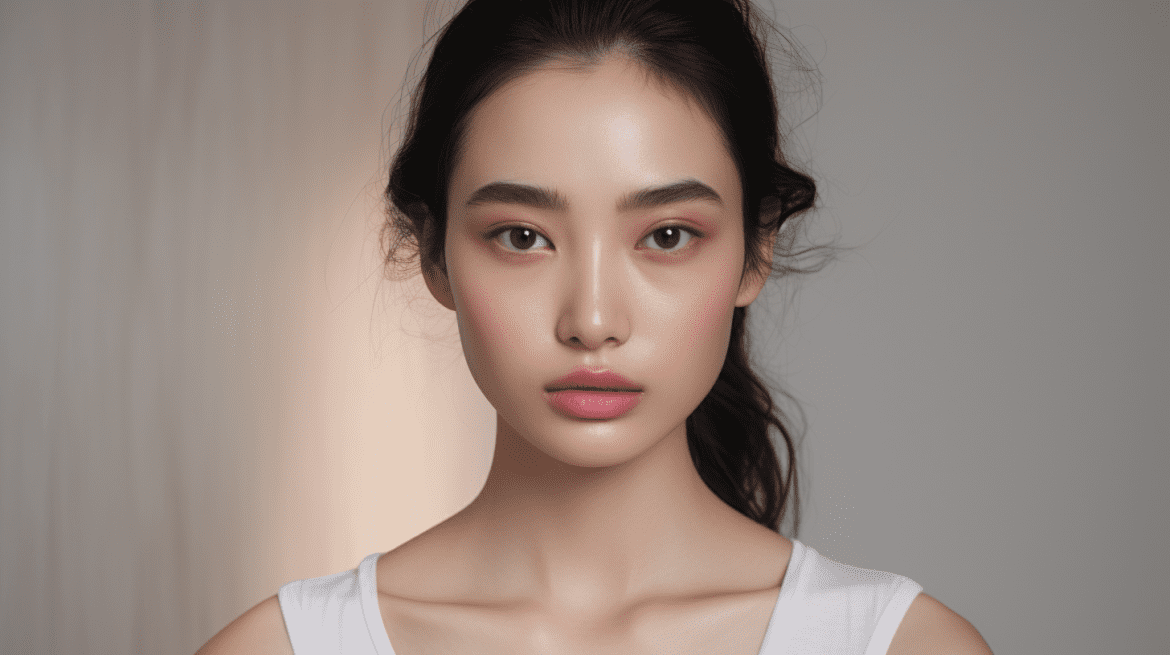 Give a fresh and healthy impression to your face by using blush or cheek tint. Not only that, but you can also create the illusion of higher cheekbones or a fuller face.
Take a little product with a blush brush and tap the brush to remove excess product. Smile widely, then apply blush to the prominent part of your cheeks. Move the brush upwards towards the cheekbones with circular motions or strokes towards the ears.
Want a more natural look? Choose a blush color that resembles the natural color of your cheeks when flushed. For a more dramatic or evening look, you can choose a darker or bolder color.
Always start by applying a little product. It's easier to add product than to reduce it.
8. Bring Color to Lips with Lip Tint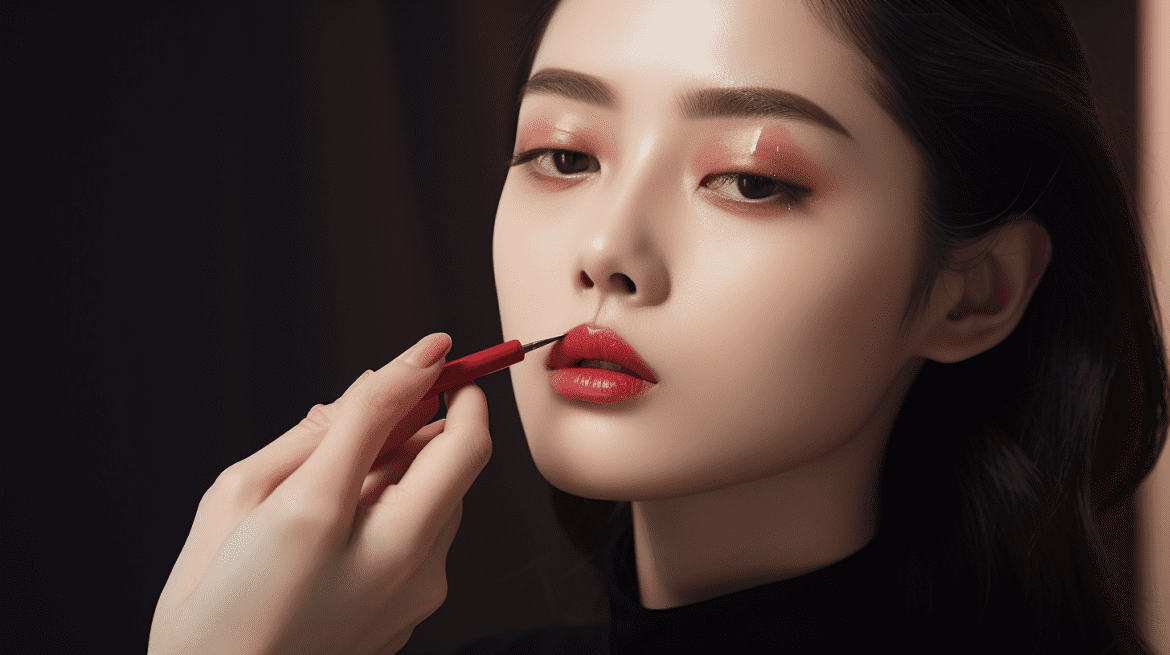 Lip tint is popular in Korea because it provides long-lasting and natural-looking color. With lip tint, you can create a beautiful ombre lip effect, or just give a little color to your lips.
Before starting, make sure your lips are clean and hydrated. Try applying lip balm first if your lips are dry.
Next, take a little lip tint with the applicator and apply it to the center of the upper and lower lips. Then, spread the product across the entire lips with your finger or the applicator. If you want an ombre effect, add a little more product to the center of the lips. Let the edges of the lips remain lighter.
For more intense color, wait until the first layer of lip tint dries, then add a second layer.
9. Setting Spray, for Perfectly Lasting Makeup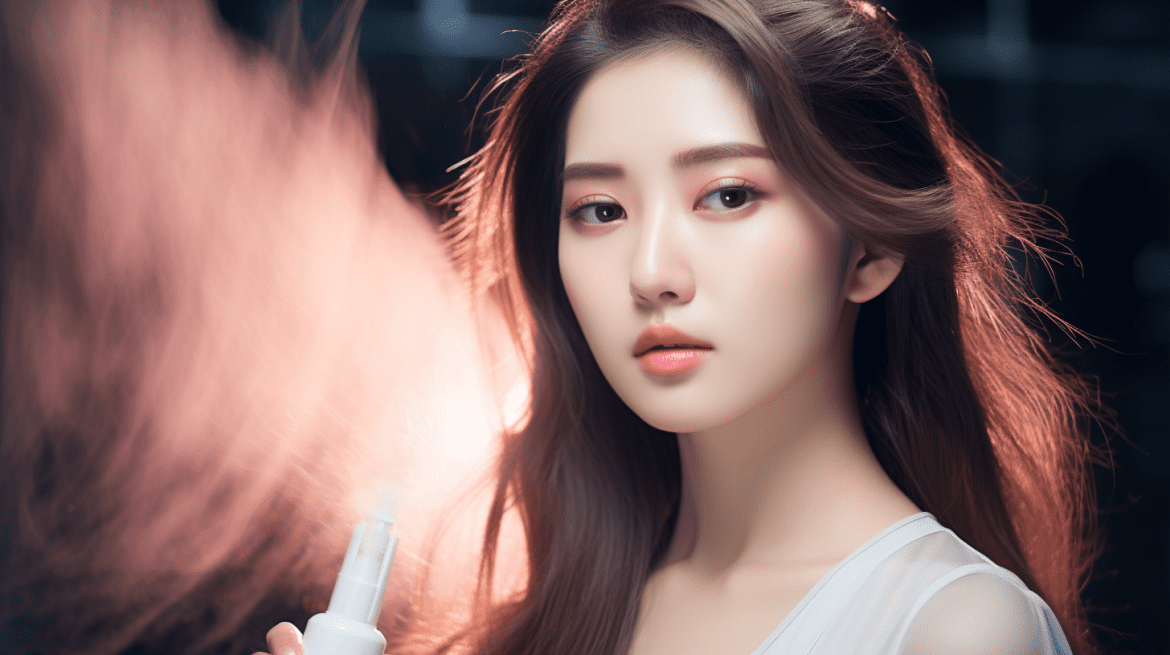 This is the final product in the makeup routine. And its function is none other than to keep your Korean makeup long-lasting.
Before applying setting spray, don't forget to close your eyes, then spray the product onto your face from a distance of about 20-30 cm. Use an X or T motion when spraying to ensure your entire face gets the product. Let the setting spray dry naturally, don't rub or pat it.
Are These Tips Too Complicated? There's Another Solution
If you feel all of this Korean makeup tips is too complicated, or you don't have time, maybe it's time you tried K-Beauty.
K-Beauty is the latest product from Rupa.ai, the photo app that can transform your photos into unique illustrations and photos with AI technology. And as for K-Beauty, this product can transform your selfie into a Korean-style photo studio session. You just need to upload some of your selfies. And after the AI finishes processing, you will get Korean-style studio photos with different makeup styles, hairstyles, and poses.
For more detailed information, open this link. And please note, K-Beauty is not an ordinary filter or photo editing.
Thousands of people have tried it. Now it's your turn!