Ever felt bored while waiting? Or perhaps you just need some entertainment after a long day of activities? Then, why don't you play some games?
We all know that games can be a faithful companion to fill in spare time. Though not all games can be played anytime and anywhere, especially if the games need internet connection. In such situations, it's better to play best offline games on Android.
Let's check out the top 10 best offline games we've selected for you. Some are free, some are paid.
Top 5 Best Free Offline Games on Android
1. Alto's Odyssey
Genre: Side-scrolling/Adventure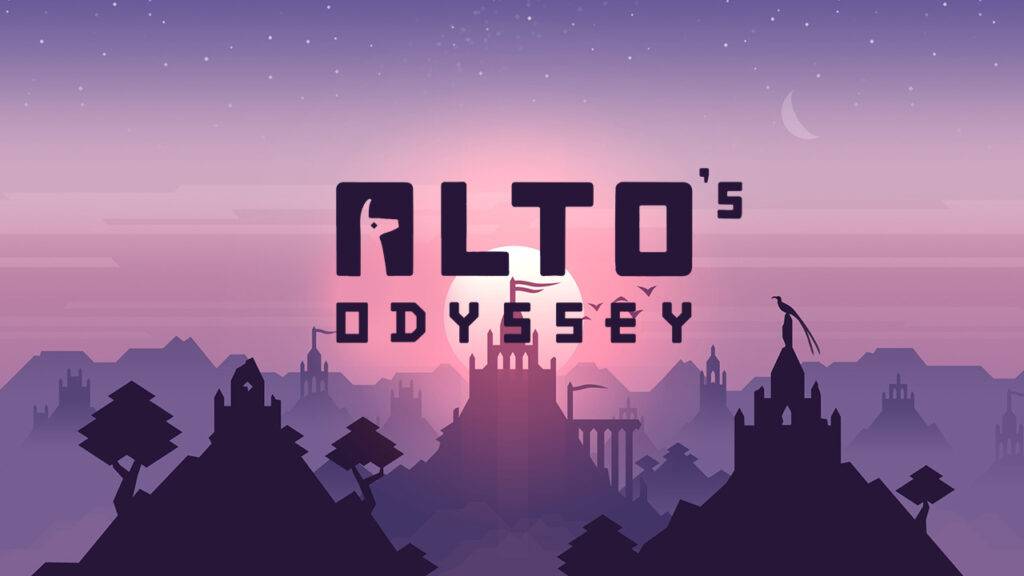 Alto's Odyssey is an adventure game that takes you into a vast and exotic desert world. As a sequel to "Alto's Adventure", this game offers soothing music and beautiful graphics, with a backdrop that changes according to time and weather.
The gameplay is quite challenging, where you have to jump, perform tricks, and avoid obstacles to achieve the highest score. But don't worry, there's a Zen mode that allows you to play without obstacles or scores.
In addition, you can also collect coins to buy upgrades and power-ups. These two things will assist Alto in his adventure.
2. Crossy Road
Genre: Arcade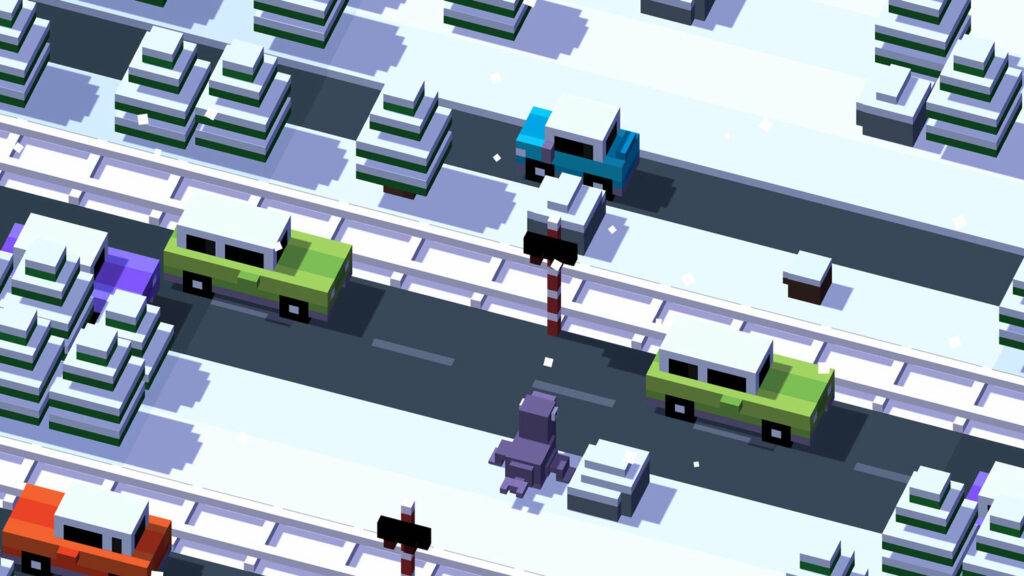 Unlike Alto's Odyssey, Crossy Road comes with a more relaxed and colorful style. In this game, you will play as a cute character who must cross roads, railway tracks, rivers, and various other obstacles. The further you can go, the higher your score.
Crossy Road offers simple yet addictive gameplay. With easy-to-learn controls, this game is suitable for all ages, both children and adults. Additionally, this game also has many characters that you can collect and play, providing its own variation in each game.
3. Smash Hit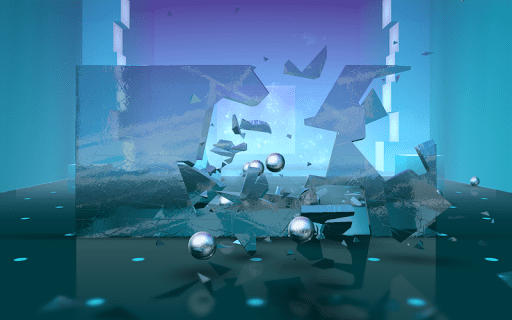 Taking a break from adventure and arcade games, we switch to the action genre with Smash Hit. While playing this game, you will be taken on a journey through another dimension, where your goal is to destroy everything that blocks your path with steel balls.
Interestingly, Smash Hit combines action and music elements in one package. Each of your movements is accompanied by harmonious music, creating a soothing gaming experience. The controls are also intuitive and responsive, making it easy for you to dive into the game.
But the challenge in Smash Hit increases over time. You have to think fast and act timely to avoid obstacles and keep the supply of steel balls sufficient.
4. Plague Inc.
Genre: Strategy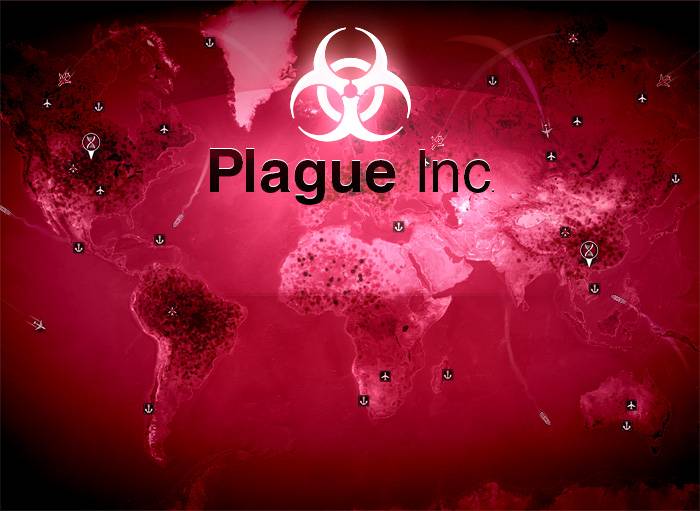 In Plague Inc., you are not the hero saving the world; quite the opposite. Your task is to create and spread a deadly disease. The goal? To infect and annihilate humanity.
Plague Inc. offers a unique and challenging approach in its gameplay. You have to design strategies to spread the disease, while adapting to human efforts to prevent and cure the disease.
With various types of diseases that you can create and many scenarios that you can play, Plague Inc. offers variety and depth rarely found in offline games.
5. Shadow Fight 2
Genre: Fighting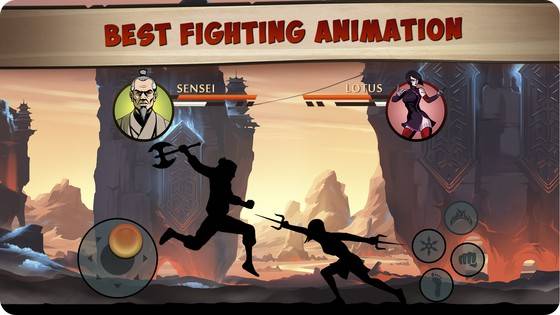 We conclude the list of free games with "Shadow Fight 2", a fighting game that combines fast action and strategy. But what makes Shadow Fight 2 stand out is its unique silhouette graphics and smooth animation. Each movement and attack feels real, providing a satisfying effect. And all this is achieved thanks to the deep and responsive combat system.
In addition to fighting, you can enhance your abilities and arm your character with various weapons and shields. The various levels and bosses are quite challenging.
Top 5 Best Premium Offline Games on Android
1. Monument Valley
Genre: Puzzle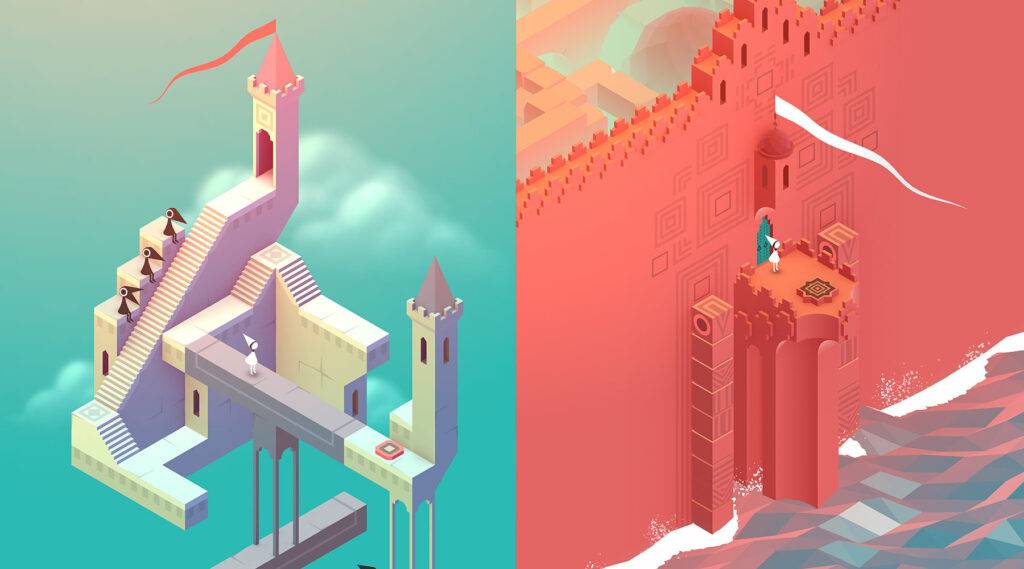 Let's start the list of paid games with "Monument Valley", a visually stunning puzzle game. Yes, Monument Valley is famous for its beautiful and unique level design, where you have to rotate and slide parts of the world to create a path for the character. Each level is a work of art, with bright colors and confusing geometry.
But don't be mistaken. Although it looks simple, Monument Valley offers enough challenges to make you think. The challenges themselves are not too difficult, so you won't get frustrated while playing.
2. Baba Is You
Genre: Puzzle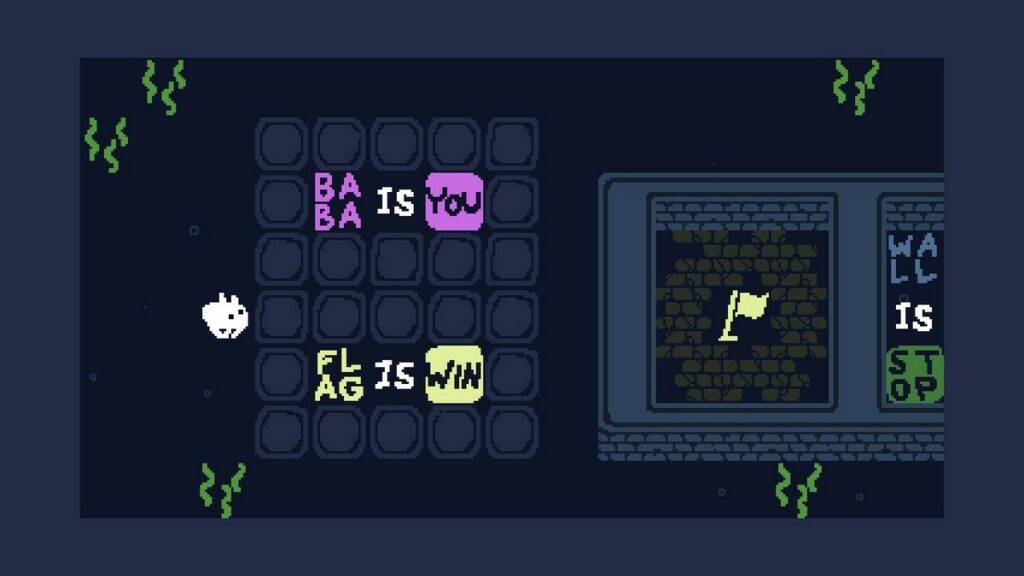 Baba Is You is a game that changes the way we think about puzzles. In this game, you can change the rules of the game itself to complete each level.
Interestingly, it allows you to manipulate the rules and objects in the game to achieve your goal. For example, if the rule says "Baba Is You" and "Wall Is Stop", you can change it to "Wall Is You" and "Baba Is Stop". And suddenly you control the wall, not Baba.
With this innovative and creative approach, Baba Is You truly offers a fresh gaming experience.
3. Stardew Valley
Genre: Simulation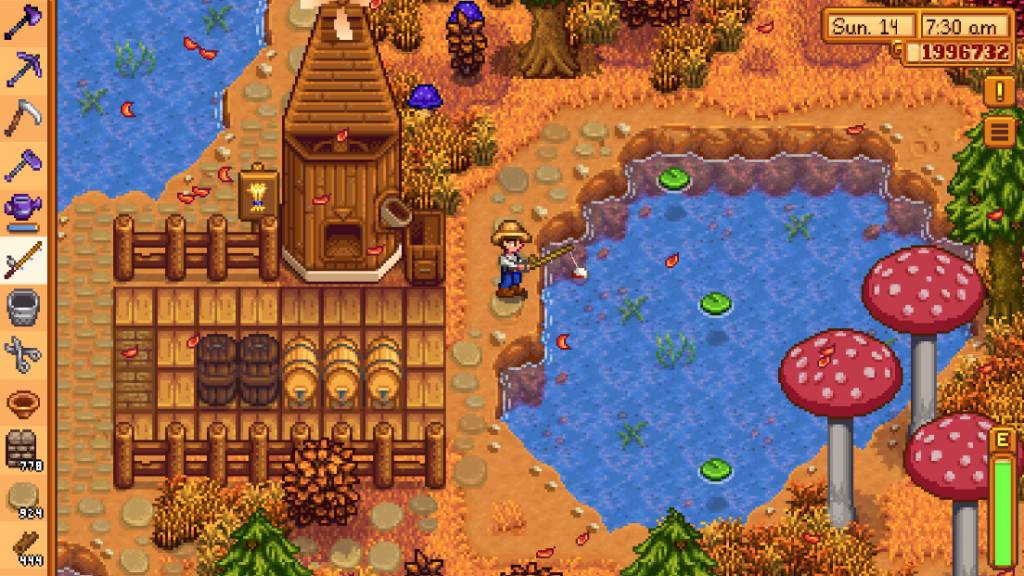 Stardew Valley is a fun and soothing farming simulation game. The main character (you) is depicted as leaving the busy city life to manage his grandfather's farm.
And from there, your journey as a farmer and rancher begins. Of course, you can plant and care for crops, raise animals, mine, fish, and even interact with village residents. Each activity has its own challenges and rewards, making every day in Stardew Valley seem like a new adventure.
4. The Room
Genre: Puzzle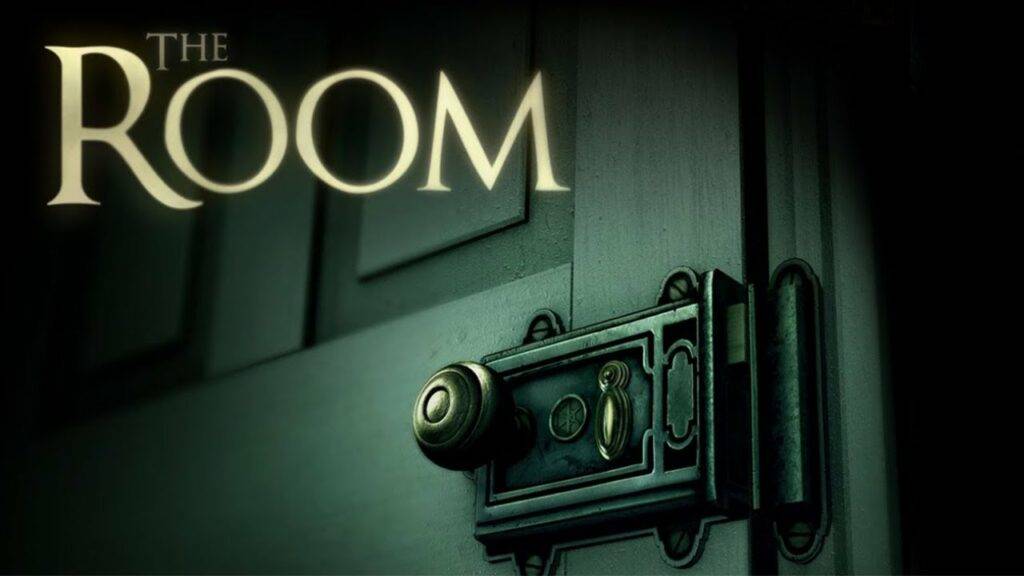 Unlike the previous games, The Room takes us into a mysterious labyrinth filled with intricate puzzles. In the midst of this labyrinth, you will find mechanical boxes each hiding a secret. And of course, you have to solve these secrets.
The strong sense of mystery and adrenaline-pumping challenges make The Room a captivating game.
5. Limbo
Genre: Adventure, Puzzle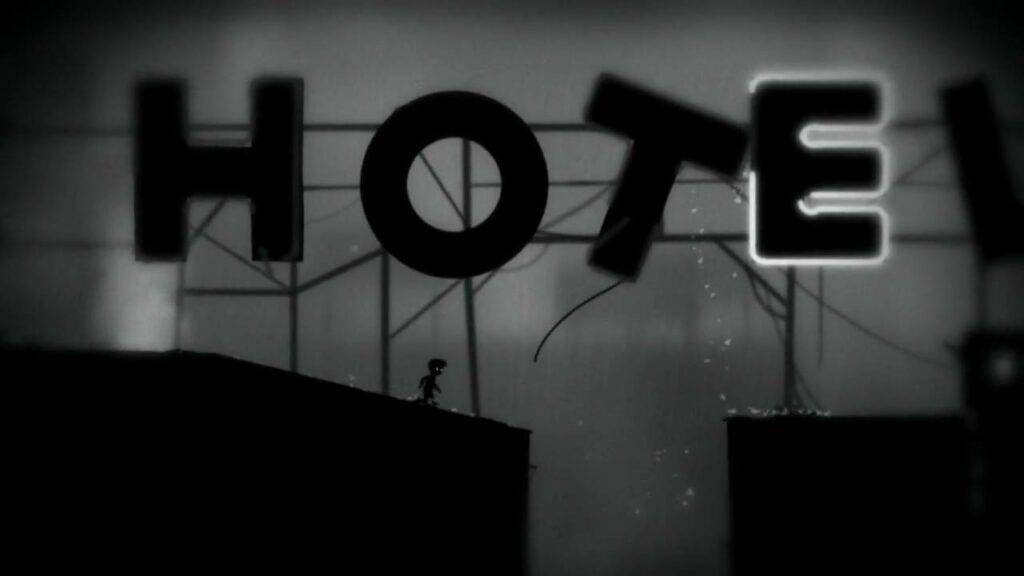 Last but not least, we highly recommend you to try playing Limbo. This is a game that will take you to a dark and mysterious world. As a player, your task is to help a boy find his sister, overcoming various challenging obstacles and puzzles.
The uniqueness of Limbo lies in its artistic graphics, black and white colors, and eerie atmosphere. The puzzles in this game are cleverly designed, requiring creative thinking to solve them.
If you're looking for a different gaming experience, with an engaging story and challenging gameplay, "Limbo" could be the right choice. Its captivating atmosphere and challenging puzzles will surely keep you glued to the screen.
Speaking of games…
Have you ever thought about changing your social media profile picture to look like a 3D game character? If so, you might want to try Rupa.AI. It can help you do just that!
Rupa.AI is a platform that uses AI technology to transform your photos into various styles, including 3D game character style. But not just 3D game character style. Rupa.ai also offers various other styles, like grand theft or anime style for example. That's just some examples. There are many styles you can choose from on Rupa.AI.
Interested? Then you should visit their website right now. There you can find detailed instructions on how to make your photos more aesthetic.